Bread Loaf Wins Award for Middlebury Town Offices
Alayna Howard, Efficiency Vermont
February 1, 2017–Middlebury, Vermont – Bread Loaf Corporation has received a "Best of the Best" award for excellence in energy efficient new construction from Efficiency Vermont. The Middlebury-based architects took top honors for the innovative design of the Middlebury town offices.
Given annually, the Best of the Best awards recognize high achievement by architects, engineers, builders, and contractors using energy efficiency and sustainability practices to construct or renovate Vermont buildings. Awards are given for commercial and residential new construction, major commercial rehabilitation projects, and for home improvements made by Home Performance with ENERGY STAR® contractors.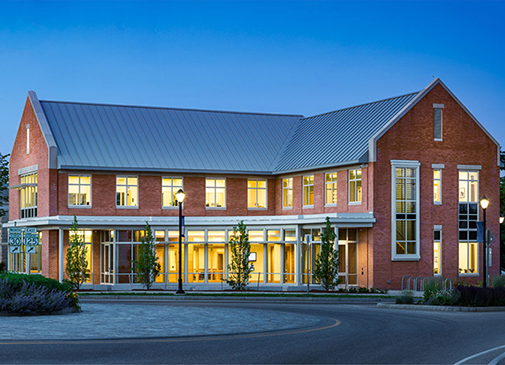 A total of 17 award recipients were recognized on February 1st at Efficiency Vermont's annual Better Buildings by Design conference in Burlington. This is the Northeast's premier design and construction conference, focusing on building efficiency, durability, and value. More than 1,000 leading building-design professionals and construction tradespeople attended.